Founded in 2017, Export Connect exists to help Australian businesses develop the strategies and connections they need to export successfully and grow.
The value of Export Connect's services to Australian business is proven by our work. Since founding in June 2017, we've delivered:
Online workshops & Webinars
Our Director, Najib founded Export Connect in June 2017 in order to use the skills, connections and expertise he acquired over 25 years in the industry to help companies connect with the right buyers and grow. Najib is highly experienced in the export business, having spent a quarter of a century leading Australian food-export businesses and agri-food industry development teams. He is well known for his capabilities in opening up new export markets and has worked extensively in the Middle East, North and South-East Asia.
Since 2010, Najib has worked with NSW Trade and Investment and Food Innovation Australia Ltd (FIAL), collaborating with businesses, governments and industry groups to grow new export market opportunities.
Since June 2017, Najib and the Export Connect team have shown the pressing need for our tailored, evidence-based export services in Australia. We've drawn on our extensive export experience and networks and delivered over 180 market reports and assessments for more than 80 clients. However, Export Connect isn't just about delivering projects – Najib is keen to share his skills and experience to Australian businesses via our workshops and forums, and to the next generation of business leaders via our popular internship programme.
Oujan Paad
Business Development & Project Manager
Oujan is our Business Development and Project Manager, and another successful graduate of the Export Connect Internship Programme. Since joining Export Connect in November 2017, he has liaised with over 50 domestic and international clients and stakeholders to develop market appraisals for the GCC and Asia in addition to capability-building workshops and industry export strategy plans.
Oujan graduated from Macquarie University with a high distinction average in Commerce, majoring in Marketing and International Business. While completing his degree, he also worked as a Marketing Assistant for a prominent preventative healthcare company operating out of NSW and Tasmania, helping to develop creative and informative digital content by collaborating with Exercise Physiologists, Occupational Therapists, and other allied health professionals.
Oujan plays an active role in Export Connect's internship program; collaborating with 5 universities across the state to recruit, manage and mentor the students as part of their business undergraduate degrees and MBA programs.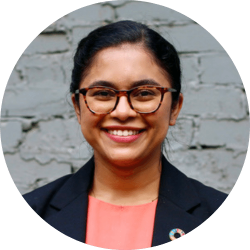 Rajeshwari Tikhile
Market Analyst & Business Manager
Rajeshwari joined the Export Connect team as a Project Intern during her final semester of a Bachelor of Business Administration, Finance. After graduating with honours, she is now our full-time Market Analyst and Business Manager.
She juggles multiple roles in the business, taking care of our accounting and social media as well as running Export Connect's market visit programme, during which she has led two market visits covering four countries.
Rajeshwari has a truly international outlook, having studied in Singapore, Dubai, France and Australia during her degree. She's passionate about sustainable development and community, representing her university at 23 Session of The Youth Assembly held at United Nations and New York University in New York. Her previous roles include supporting the Senior Director of Sales for a Global Technology Consulting firm and account management for an EAP startup.
Alexia Matsas
Project Manager
Alexia joined our team at Export Connect in March 2021 as a Business and Project Coordinator. Prior to this, she served as a Project Intern for 3 months and helped to develop workshop materials. She also worked with some of our clients including Alkalife, Blue Hills Honey and Gurneys Cider.
She graduated from the University of Technology Sydney (UTS) in 2020 with a double degree in Business and Creative Intelligence and Innovation, majoring in Marketing and Business Law. 
During her studies, she had a chance to travel and spent 2 months in Jakarta, Indonesia as a Marketing and Business Development Intern with F45 Training. This allowed her to work with local gyms to develop their marketing strategies.
At Export Connect, Alexia's role is primarily to engage with clients and stakeholders to create project material and market-specific pitch decks. Plus, she's also completing a certification in Project Management.
Charles Lawand
Business Cadet
Charles is a Business Cadet here at Export Connect while he is studying at the University of Technology Sydney (UTS). He is majoring in Marketing and International Business. Since joining us in November 2020, he has been involved in a support role to assist with our business functions.
Whilst at Scots College, until he graduated in 2020, Charles had the opportunity to travel as part of his curriculum. He took a Vanuatu Mission Trip and also took part in the Oxford Summer School in the UK.
Charles is highly organised and excels in time management, analytics and teamwork. At Export Connect, his role involves supporting the development of export market reports, competitor and trade data, and workshops and events. Plus, he assists with the company's accounting.
Charles has a passion for social media and online marketing. He has been instrumental in the launch of the Export Connect Portal and also in assisting with the company's social media marketing.
Export Connect offers internships for university students who want to embed real-word experience within their course curriculum, with the opportunity to develop hands-on business skills, access up-to-date industry knowledge and build networking opportunities. Our interns become part of the Export Connect team and work on a wide array of projects including export analysis and assessment, export workshops, social media projects and business planning. We're committed to diversity – we believe in it ethically, and we also believe in the benefits it brings to our team and clients, with diverse insights reflecting the markets we export to. Since June 2017, Export Connect has mentored 40+ interns, 60% of whom have been female, and 50% of whom have international backgrounds.

Let's hear what some of our past interns have to say!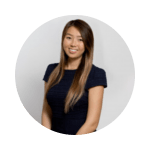 "Being able to work so closely with Najib has allowed me to gain industry insight into the export/food industry which is an amazing opportunity at this stage of my career path. The small team has allowed for a very cohesive and friendly working environment."
- Louisa
"I felt I was being listened to.... I got to present in front of the clients in Melbourne, as well as during Company Day 1 in front of the whole Export Connect Team. I also joined Najib during the ANZ bank breakfast and met ANZ."
- Yuliya
"I was provided with a great deal of autonomy and responsibility in creating a new product from the ground up, an experience which really challenged my problem-solving and creativity skills. It was incredibly rewarding experience that I would recommend to anyone looking to gain experience and develop their skillsets."
- Matthew